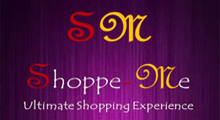 Who we are & what do we do?
Shoppe Me is an online shopping healthcare store that is offering male and female sexual enhancement supplements obtained from the world's top notch companies specializing in men and women sexual health and well-being.
The products we have stocked are from the most authentic manufacturers and are 100% natural formulated with age old potent herbs proven to be effective in enhancing the male sexuality. These products are absolutely free of any side effects. You can gradually tapper down allopathic medicine if you are taking any for this purpose, once you start experiencing the results of these supplements. The products are prepared and packaged in labs internationally after consultation with expert medical practitioners and herbal scientists all around the globe. Doctors prescribe these supplements to those experiencing sexual difficulties and those wanting to achieve pregnancy because some of these supplements also enhance the volume of male sperms and semen which results in powerful orgasms leading to intense ejaculation. This can significantly increase the chances of strong sperm entering in to the vagina to achieve pregnancy.
We do not recommend these supplements for diabetic patients, patients who are on anti-platelets, patients with serious liver or kidney diseases or men with prostate problems.  You can consult your healthcare professional if you wish to start taking these supplements. If you do not have any other health related issues then you are good to go and can enjoy the benefits of these supplements as soon as you religiously start taking them. Some of these start kicking in instantly and all you need to do is to take them 30 to 60 mins before beginning the sexual activity.

Look forward to enjoying a healthy sexual life right away!